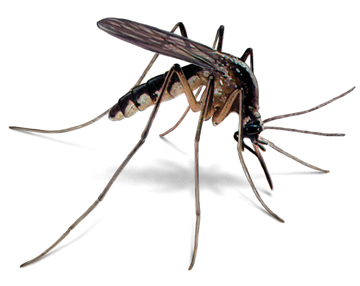 I was sitting at my desk chatting with a friend last week in the evening hours.  The weather had been warmish that day, so my ankles were bare.  I finished my conversation and realized my ankles were itchy.  Taking a closer look by drawing my legs up into my lap, I discovered multiple mosquito bites!  Then, up from the depths, a mosquito hummed…
Realizing I was not prepared for mosquito season, I quickly jumped online and tapped into my Young Living account.  Must order oils to make repellent!  In my opinion, we (Minnesotans) have more than the traditional four seasons here: winter, mud, spring, mosquito/summer, and autumn.
In what seems like another lifetime, I was an outdoor educator, spending many hours of the day outside, and often 24 hours per day while leading wilderness trips.  I never liked bug repellent, finding it stinky, oily and just gross.  I would often wear warmer clothes than the weather warranted just to keep covered and inaccessible.  But I distinctly remember the time when I could no longer use conventional/chemical repellent anymore.
I had been working for a YMCA camp as the Adventure Learning Center Coordinator.  My days were spent outside, facilitating groups through the high ropes courses and low adventure elements, training others and doing course maintenance.  The camp, being in a somewhat boggy area and situated on a lake, proved to be a major breeding ground for mosquitoes, often jokingly referred to as Minnesota's other state bird.  The camp was generous enough to provide us with "bug dope" for personal use as well as for our group members, who often were under-dressed and without their own repellent.  Dousing ourselves in DEET-based sprays was de riguer during the summer (mid-May through August) months.
The first summer I worked at this camp, I began noticing the consistent effects of DEET-use on my body.  A pattern of gut-problems began to emerge:  I would spray, and within a few hours, terrible bowel cramps would ensue, followed by diarrhea. It began to affect my ability to do my job.  All other things being the same, it correlated to use of bug spray.  I did a little experiment and used plant oil-based sprays, and my symptoms disappeared.  That was enough for me! I never looked back, and that was 15+ years ago.
If you are noticing curious symptoms following DEET use, research it.  You will run across a huge variety of responses, but don't dismiss your own experience.  Trust the sense that something is not right, and look for alternatives to support you.
Here are some other links to further your education on DEET:
https://off.com/en/education/active-ingredients/7-myths-and-facts-about-deet
healthcenter.indiana.edu/answers/insect-precautions.shtml
I figured if it will melt plastics, it is probably not so good for my skin, my internal systems or my nervous system.
Now, a few years older and somewhat wiser, my general rule of thumb is, if I won't put it in my mouth, it doesn't go on my skin.  What?!?  Yes.  Our skin is our biggest organ, and it is extremely effective in transferring things into our systems.  To maintain my health and well-being, that is the guide that I use and ask my kids to use.
In my research to find safe, effective mosquito/bug repellant, I have come across many plant oils that contain energetic 'disruptors' that disturb the mosquitoes antennae enough to discourage biting.
Neem oil is one of those.  Widely used in India for centuries to thwart biting mosquitoes (as well as other healthcare uses), Neem has also proved very effective in reducing malaria cases in India.  Now consider: India has many tropical regions and mosquitoes are rampant.  Minnesota is the land of 10,000 lakes (actually there are more!), and mosquitoes are rampant.  I figured if Neem is effective against malaria on the other side of the world, surely it can help me not get bitten here.  And it does!  Admittedly, it is not the most pleasant smelling oil, but I have found it to be effective.  I have watched as mosquitoes even land on me, but within moments fly away, bite free.  The way I use it is to mix it with olive oil or coconut oil and we smear it on our skin.  This summer I may also try to add a few other essential oils that will make it a little more yummy smelling.
Speaking of yummy smelling, these are some of the essentials oils that can go into Homemade Bug Spray: choose from Citronella, Clove, Lemongrass, Rosemary, Tea Tree, Cajeput, Eucalyptus, Cedar, Catnip, Lavender, Mint, Cinnamon, and Rose.  Below you will find several suggestions for combinations.
This one is borrowed from Amanda Soule's book The Rhythm of Family:
1 teaspoon of lemongrass oil
1 teaspoon of eucalyptus oil
1 teaspoon of citronella oil
7 ounces of witch hazel
8-0z spray bottle (amber or blue glass is best for the stability of the oils)
Mix all the ingredients in the spray bottle.  Shake well before each use.  Avoid contact with eyes, nose and mouth.  Reapply as desired.
And Katie of WellnessMama has some great recipes with techniques on her website:
https://wellnessmama.com/2565/homemade-bug-spray/
Finally, I have read that taking Neem internally, increasing garlic consumption (or garlic capsules), or increasing the B vitamins all help to reduce bites.  Since everyone's chemistry is unique to them, carefully experiment with a variety of spray mixtures or supplements to find the one that works best for you.  After you find the combination that works for you, come back here to share what is effective so others can be bite-free, too.
Don't allow the mosquitoes to hold you hostage this summer.  Get outside and soak up all the beauty this season has to offer you, body, mind and spirit.  And have fun!
https://wholisticcarenow.com/wp-content/uploads/2017/10/IMG_20170916_122956745-e1508264054722.jpg
1793
2922
Wholistic Care Now
https://www.wholisticcarenow.com/wp-content/uploads/2017/03/logo-3.png
Wholistic Care Now
2017-05-05 06:04:30
2020-04-23 03:53:54
Mosquito season is upon us...